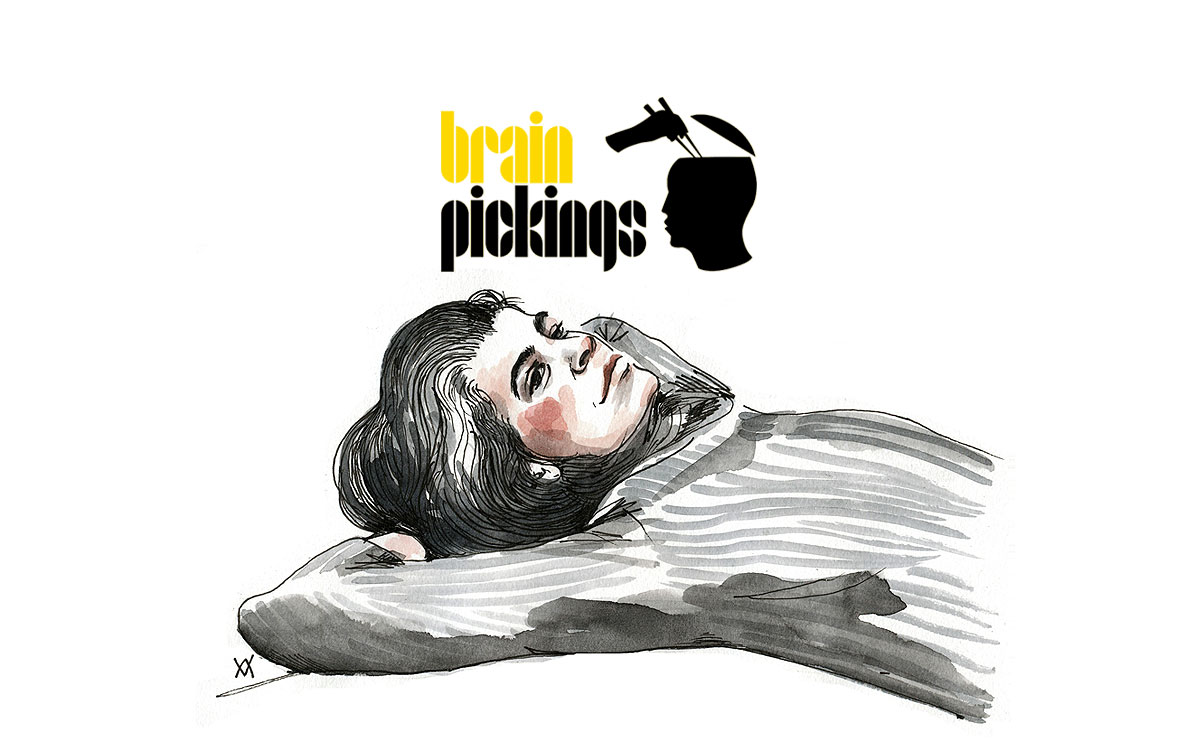 Maria Popova is one of the Internet's finest hunter-gatherers. Powered by a curious mind and a deep appreciation for creativity, Popova's Brain Pickings covers anything and everything that could be classified under "interestingness"—in other words, fascinating stuff that makes you feel smarter. Recent posts include Norman Mailer on the rat race of success and what true growth means, "the beauty of ugly and the whimsy of negative space" in David Hockney's Brothers Grimm illustrations, and R. Crumb's out-there depiction of Philip K. Dick's hallucinatory spiritual journey. (Take that, listicle!)
Brain Pickings started as an email digest in 2006, and grew its following—she now gets 8-9M visitors a month —all while being 100% ad-free. (Popova has always run the site through donations and has had "day jobs" at an advertising agency and as a writer for publications like The Atlantic and Wired UK.) In 2012, Brain Pickings joined the Library of Congress' permanent web archive, and she has been featured in The New York Times. Popova was also one of Flipboard's earliest featured curators and first interviewees.
So after long admiring her work, we're proud to be giving Brain Pickings a fresh platform on Flipboard, where it's been paginated like any literature-loving site should be. You can also find it in our Arts & Culture and Books sections of the Content Guide.
Now get lost in a deep hole of interestingness…


~MiaQ
/flipboard
@flipboard
+flipboard